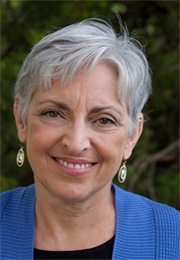 It is my passion and privilege to help others create lives they love and are meant to live, and to love and accept themselves more fully along the way.
It would be an honor to support you in taking whatever your next steps are on your unique journey.
Regardless of the reason you might come to me for help – whether for a specific issue, a cluster of issues or because of a general sense that there's "something missing" in your life, I will offer compassionate, non-judgmental and steady presence in our work together, honoring your life experiences, perspectives and inner wisdom.
Like many seekers, I embarked on a healing path because I was searching for deeper meaning and purpose in my life. This led me to a meditation practice as a college student.  Later, I discovered other transformative practices and modalities that changed my life — including Pathwork, expressive arts, energy work, Emotional Freedom Technique (EFT tapping) and body-centered approaches to healing. My personal journey and my years of experience working with others leaves me with no doubt that true healing involves all aspects of ourselves – mind, body, emotions, energy and spirit.
I've been teaching transformational work in groups since 2001, and have had a private practice giving individual sessions and leading groups since 2007.
Cindy Haney's training and experience include:
Credentialed as a Pathwork Helper/Teacher by the Mid-Atlantic Pathwork Helpers' Guild. Pathwork training included a five-year personal transformation program, and five more years of Helper training for facilitating transformative emotional and spiritual process work.
Certification as an Emotional Freedom Technique practitioner by EFT International (formerly AAMET)
Trained in Matrix Reimprinting and Advanced Matrix Tools
Faculty member at Sevenoaks Retreat Center, teaching in Pathwork programs since 2004
Training in Core Energetics – a body-centered approach for releasing emotional blocks, as part of Pathwork Helper training
Training in Gestalt methods and in mindfulness meditation practices as part of Pathwork Helper training
Training in facilitating Sandtray and Mandala process work at Round Oaks Creative Center
Training in other somatic methods for healing fight, flight and freeze patterns and attachment issues
BS/MS in Computer Science; former careers as a software analyst and community college instructor
Volunteer work with a hospice organization, sitting with and being present to the dying and providing respite care for their loved ones, and as a tutor with Literacy Volunteers of America
Please note: Cindy Haney offers sessions as a Pathwork Helper and Certified EFT Tapping practitioner and is not a licensed medical or mental health professional. Cindy Haney does not claim to diagnose, treat, or prevent any illness. Sessions with Cindy Haney are not intended to replace treatment offered by licensed medical or mental health providers.