A Workshop for Women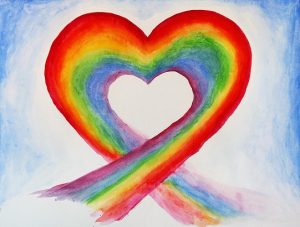 Open to YOUR Body's Unique Wisdom, Beauty and Vitality

 
Saturday,  November 10, 2018 | 9:30am-5pm
With Cindy Haney, assisted by Elaine Shaw
As women, many of us have grown up with idealized expectations of our bodies, and in ways that may be very subtle or more obvious, have adopted painful, cycles of self-rejection and betrayal.  When we reject our bodies, we also reject our wholeness, our deepest truth, our fullest pleasure
Come join this sacred circle of women, and together we will:
illuminate the root causes of our distorted relationship to our bodies
use transformative tools to help free ourselves from the false, negative beliefs about ourselves that lurk beneath our awareness
apply Pathwork wisdom for transforming vicious circles of self-rejection  into benign circles of self-love
celebrate YOUR wisdom, beauty and vitality!
It is never too late to awaken to your body's unique beauty and vitality, liberating your full potential for self-love!
 Location:
Unity Holistic Healing Center
A Service of Unity of Charlottesville
2823 Hydraulic Road
Charlottesville, VA 22901
Early bird discount: $85 if registered by November 3;
$95 after November 3
No refunds after November 6
Register early — space is limited
To register or for more info: Contact Cindy at 434.825.7626 or cindy@cindyhaney.com.
For more information about Pathwork, see my Pathwork page.